PRA 38 Tonne glw 2 Axle Covered Box Wagon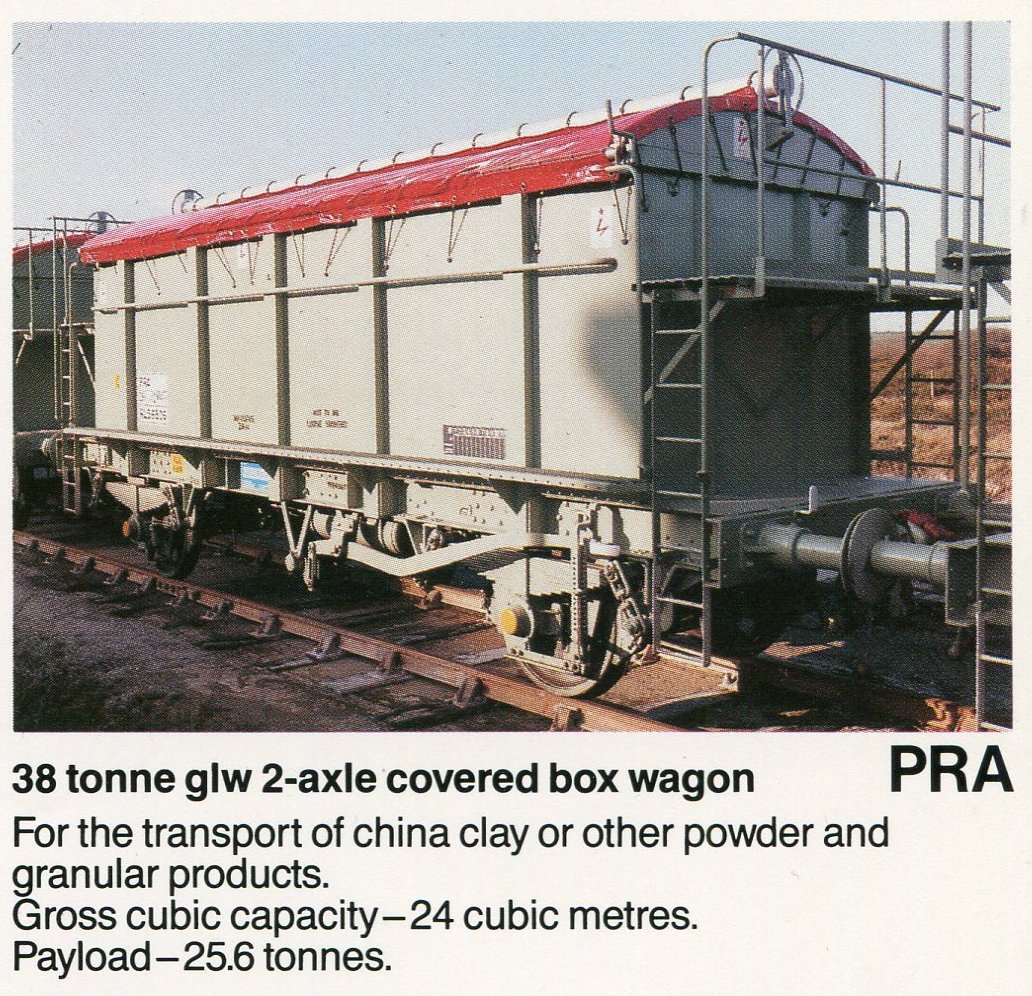 Prototype History
Fourteen PRAs were introduced in 1983 by Standard Wagon at Heywood. They had underframes recovered from APCM PVV vans that had had an open box body built on them at Reddish in mid 1982 with TOPS owner code SRW. They were numbered RLS6303 – 6316. The PRAs went out of use during the early 1990s. They worked from Pontsmill in Cornwall to Scotland for Wiggins Teape.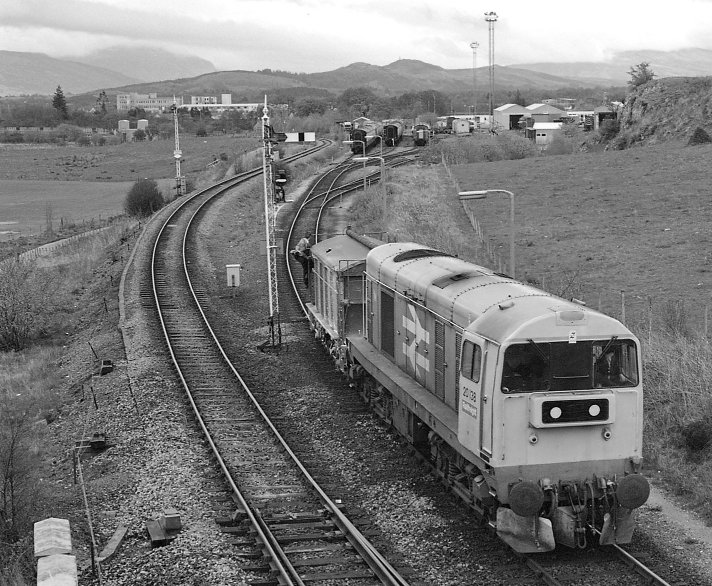 Class 20 Diesel number 20 138 shunts a PRA wagon at Fort William Yard on 3rd May 1988. These small wagons were grab loaded with china clay in Cornwall (usually at Pontsmill or Burngullow) and travelled via the speedlink network to Fort William for use in the paper industry. Copyright Graham Roose from the Ivan Stewart Collection


When first converted the livery was all-over grey, including underframes and buffer shanks. The underframes and buffer shanks were later painted black, although the entire livery was usually buried under layers of grime!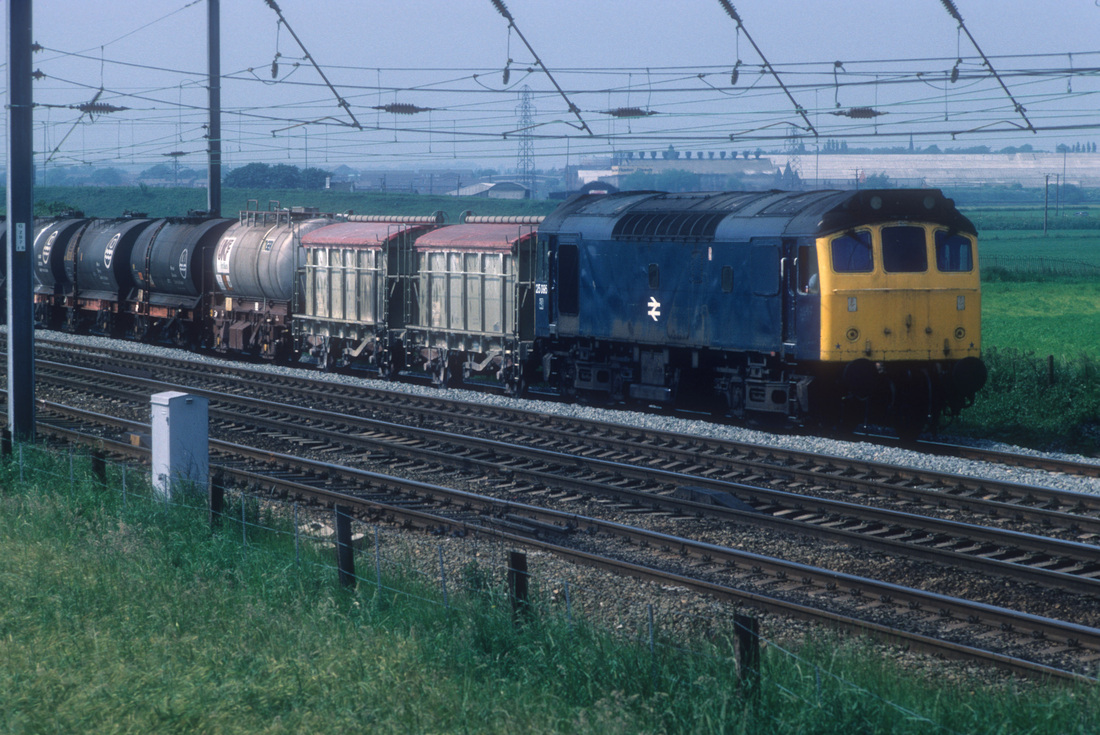 Class 25 Diesel number 25 095 at Winnick Quay with some PRAs destined for Pontsmill via St Blazey on 21st June 1983. Copyright Roger Geach

As can be seen from our selection of images, the wagons could be seen between Cornwall and Scotland! They can be run in short formations or as part of a larger consist.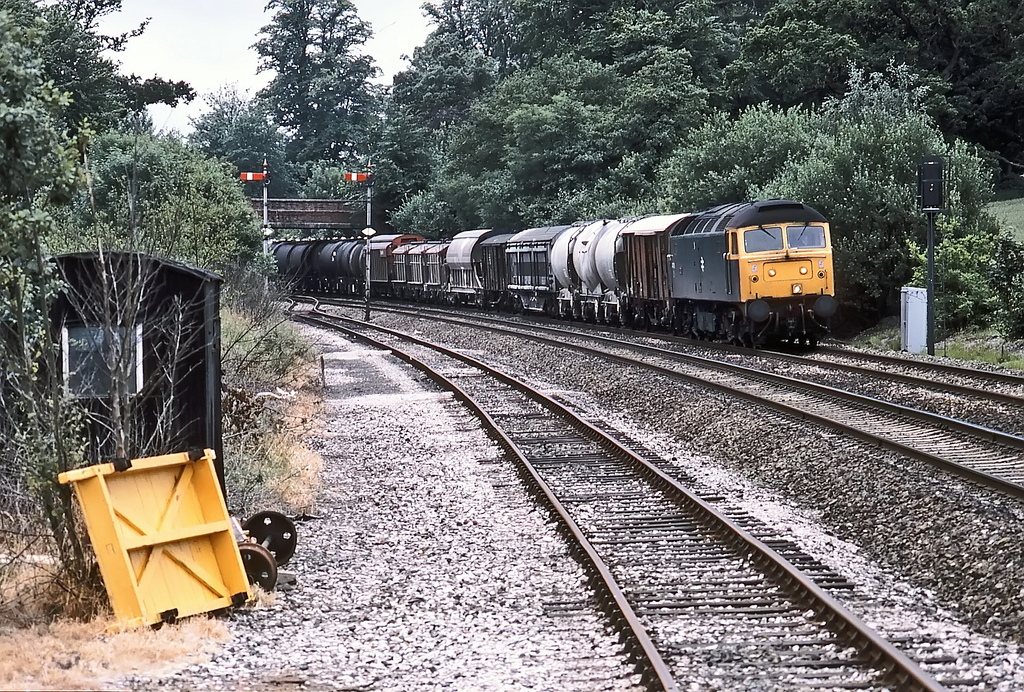 Class 47 Diesel number 47 091 "THOR" heads the 09:34 St. Blazey - Severn Tunnel Junction Speedlink working through Wellington on 11th July 1985. An amazing image showing three PRAs immediately behind the Clay Tiger! Copyright David Rostance.

Ponts Mill Interlude

The following images were all taken at Ponts Mill by John Vaughan and are Copyright and courtesy of www.britishrailwayphotographs.com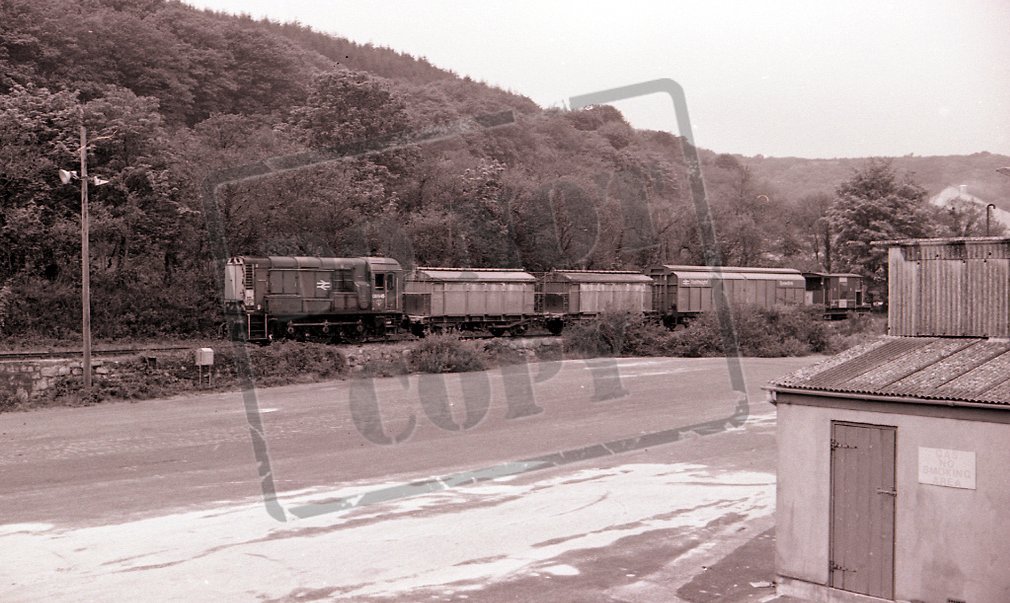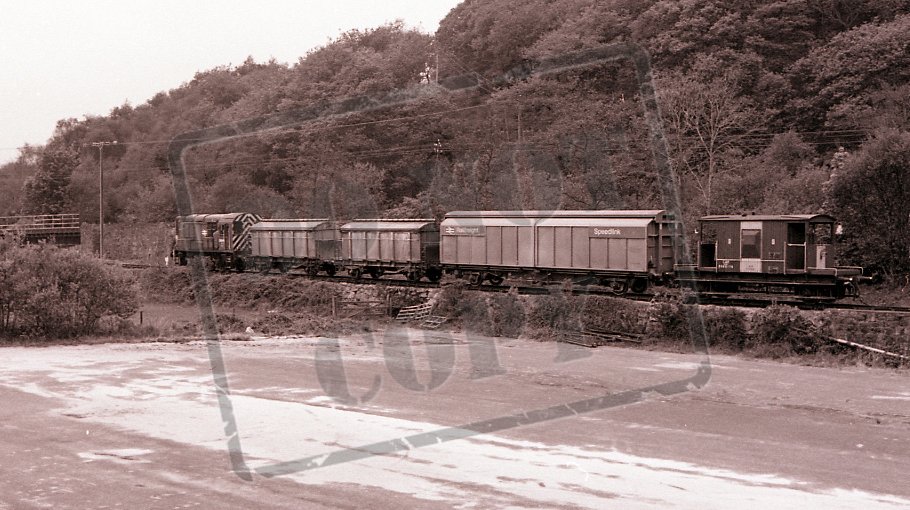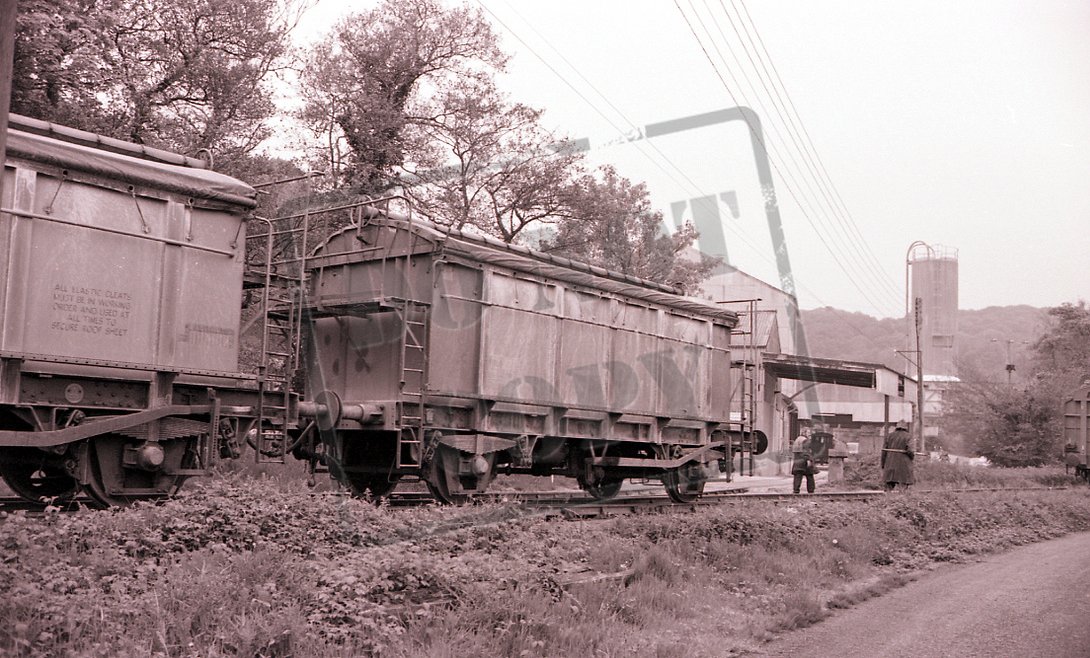 The Class 08 featured is 08 945 and the images were taken on 16th May 1984. Of note is that the bottom left and top right image both feature our existing exclusive brake van which you can still order by clicking on the image below.


37-537Y Bachmann Ponts Mill Brake Van £24.95

Also at Ponts Mill is this image from Craig Munday which is just oozing atmosphere! 08 801 at the ground frame waits to rejoin the main Newquay branch with a loaded PRA and a brake van from Ponts Mill in 1986.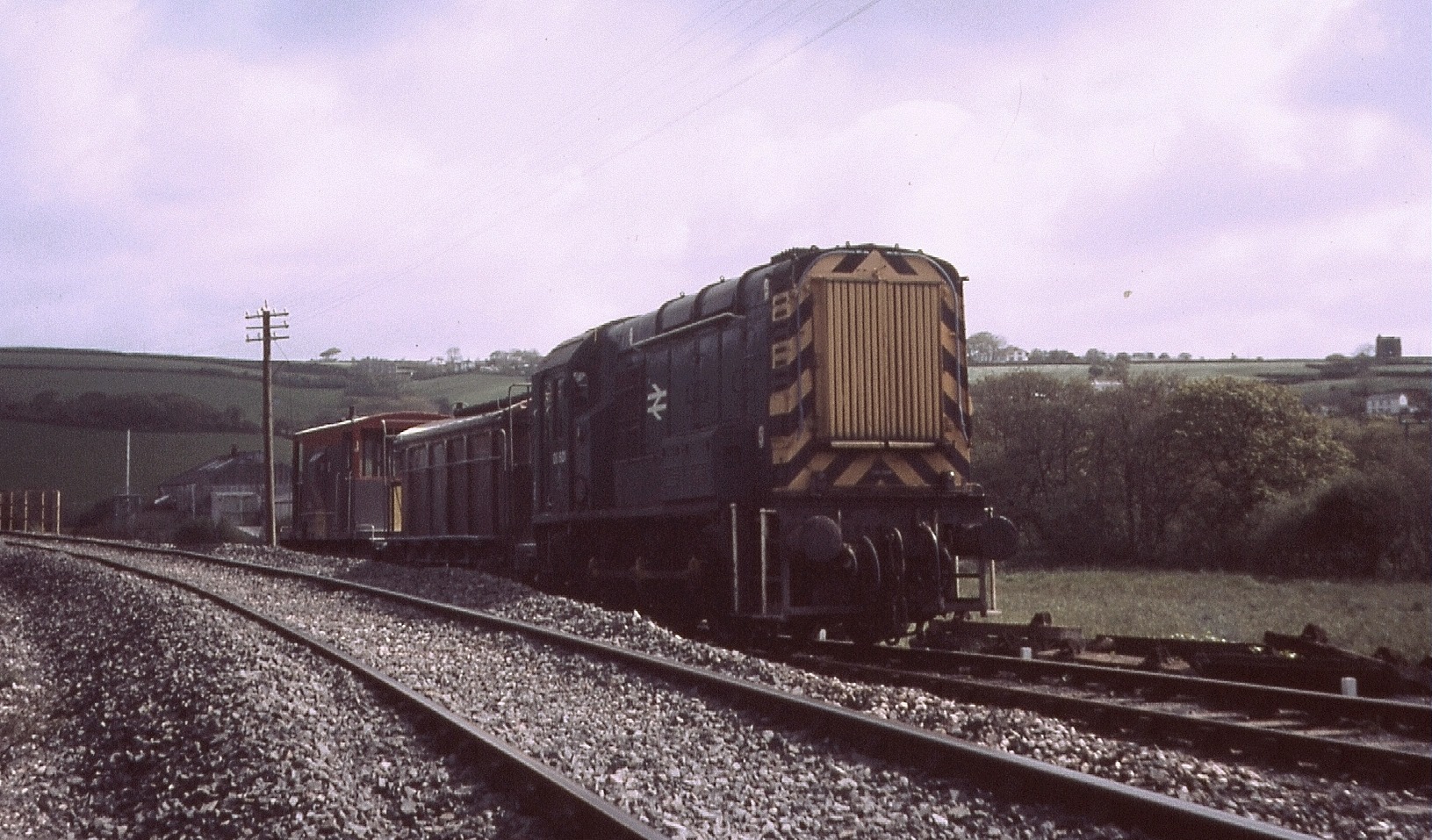 The Models
Eight models are being produced, four finished in the as-converted livery and four with the later black underframes.

Each of the running numbers will be finished to match the prototype markings.

The model features very fine detail with many separate parts, including etched walkways.

The models are priced at £39.99 each. You can save with the bulk pack of four wagons.

We wish to thank Simon Bendall at Rail Express for his assistance with this project. We also wish to thank Roger Geach, Ivan Stewart, David Rostance, Craig Munday and finally Steve Davies from British Railway Photographs for permission to use their images. Clicking on their images will take you to their relevant websites.

Project update - 5th December 2018 - Production has commenced.
We have taken a bit of time to get the roof colour correct having had many samples rejected until we reached the shade we were happy with. The approved colour was received just before Warley and production has now commenced. We hope that production will be completed before Chinese New Year. As soon as it has been confirmed that the models are being shipped the pre-order price offer will finish. Images below show some of the parts prior to assembly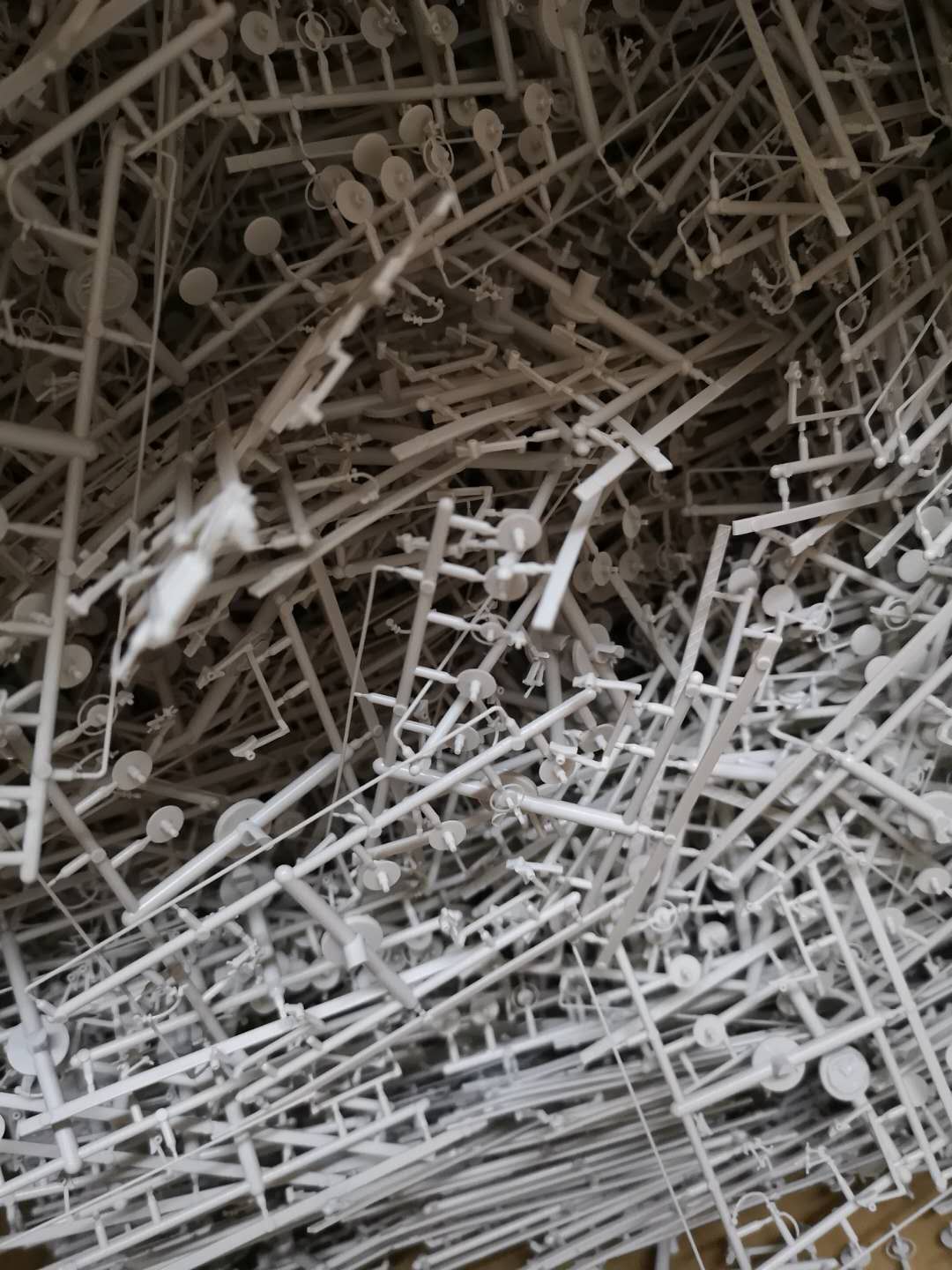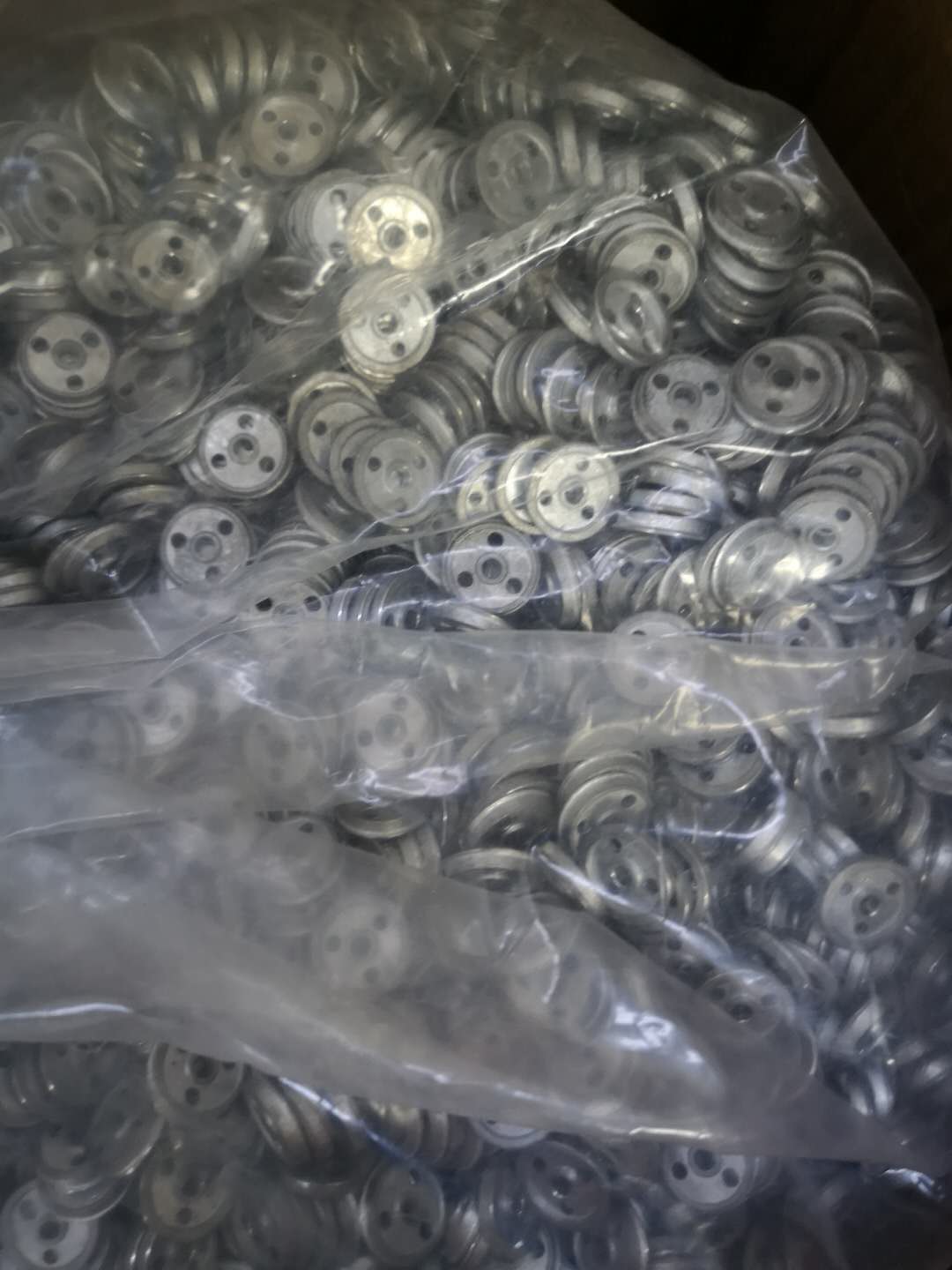 Production update - 15th May 2019
Unfortunately production was not completed by Chinese New Year and it has taken some time to re-establish the production line. The bodies have now been painted and tampo-printed; work will now progress to fitting the details. The models should be complete by June with a further six to eight weeks for shipping.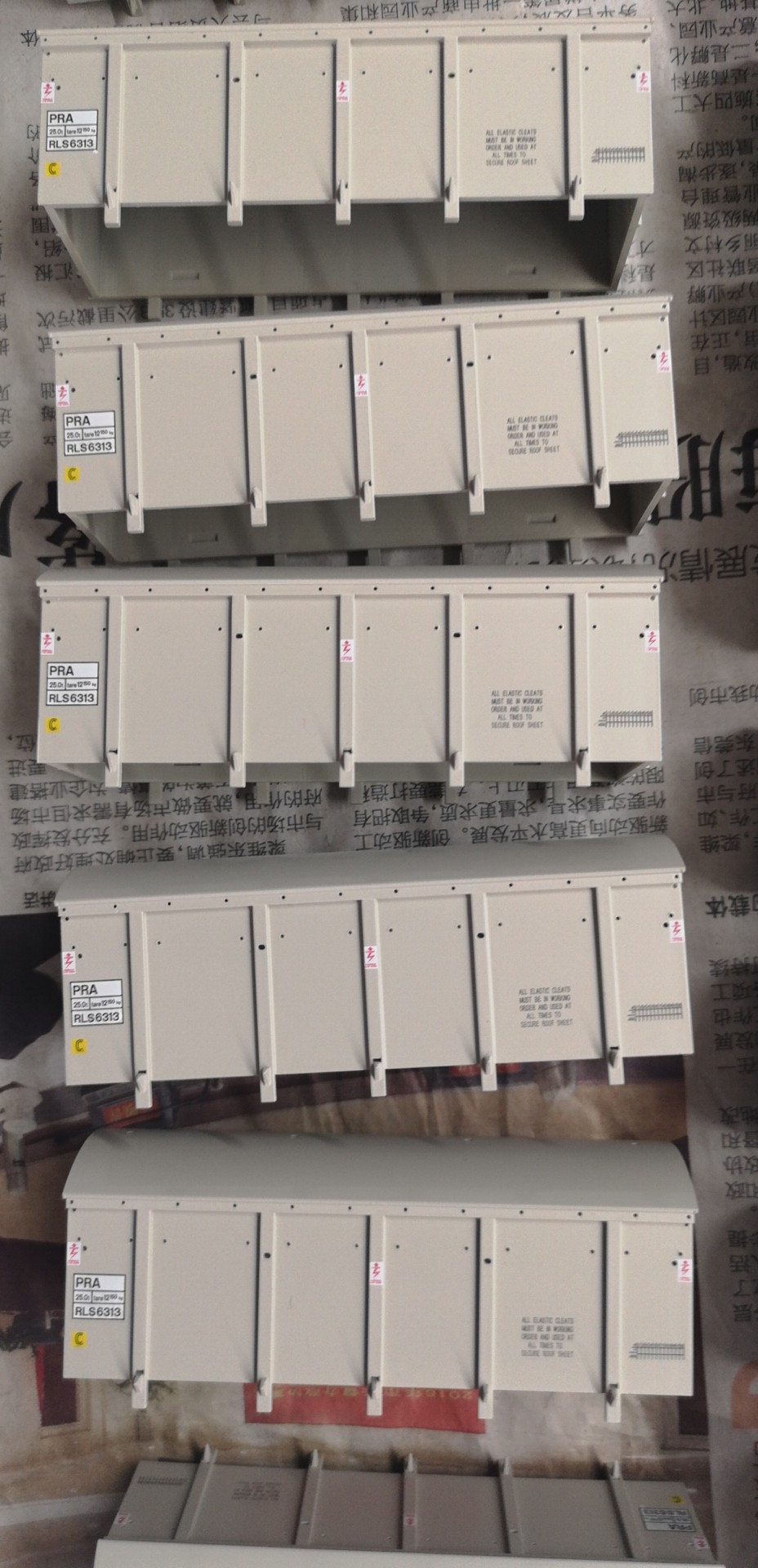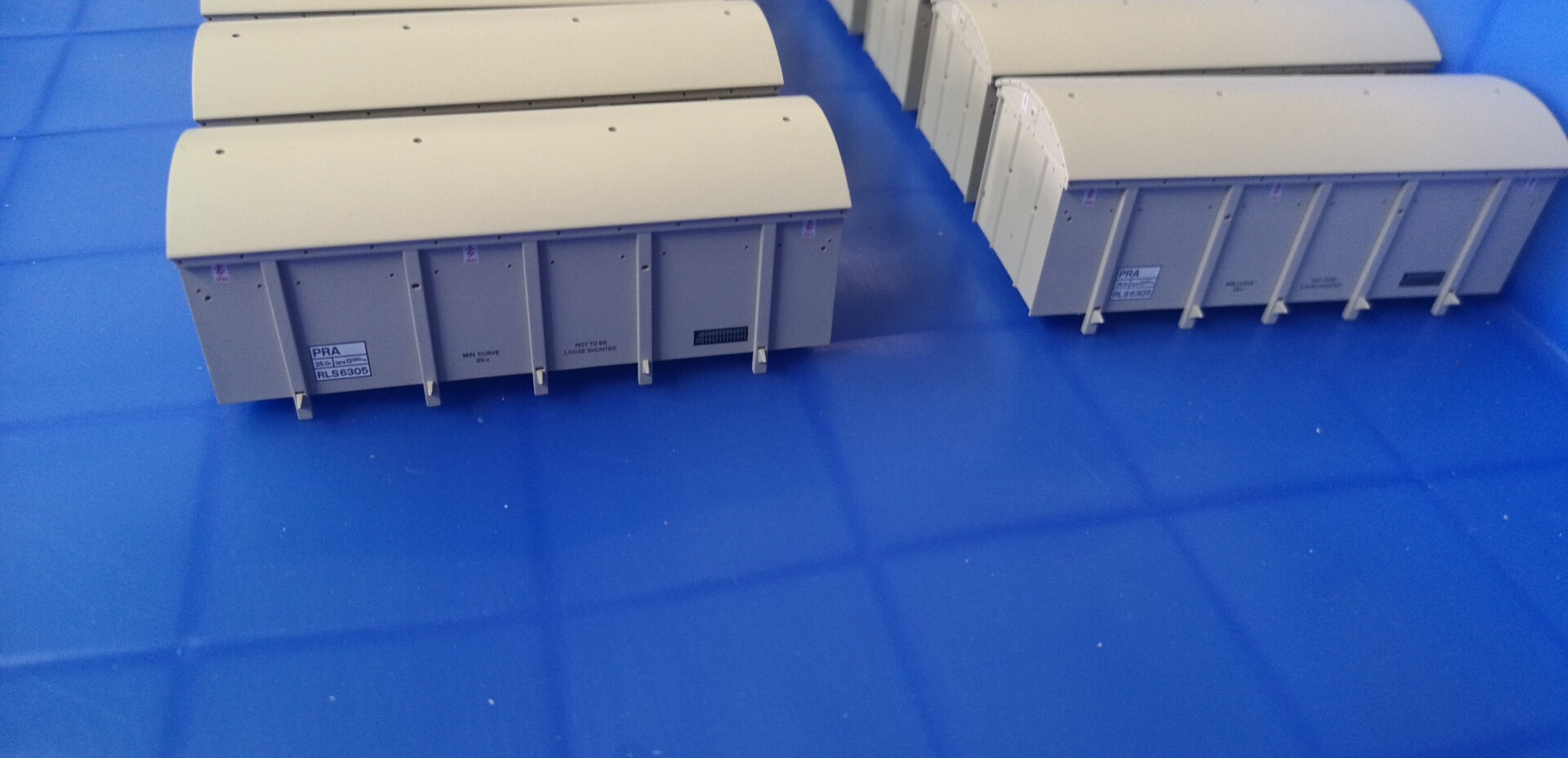 Project update - 3rd September 2019 - Models arrive in the UK

Models available to order: -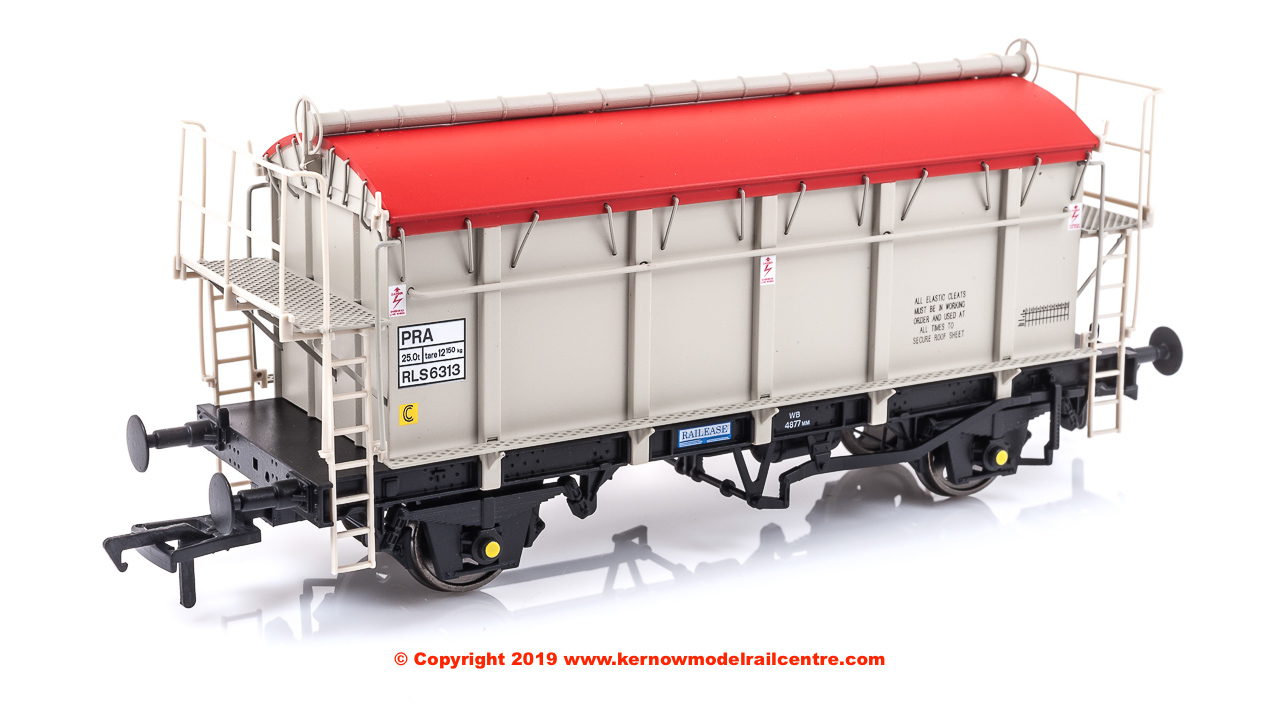 SB007A PRA China Clay Wagon (late) RLS6313 £39.99


SB007B PRA China Clay Wagon (late) RLS6314 £39.99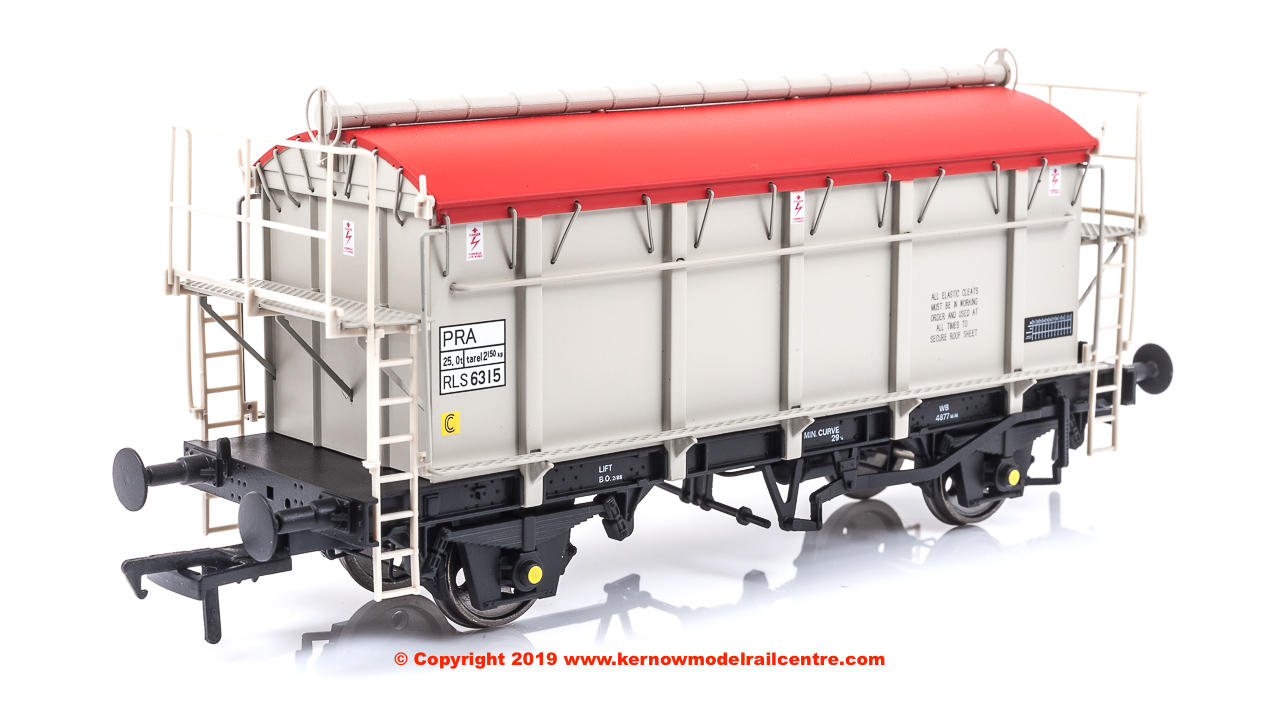 SB007C PRA China Clay Wagon (late) RLS6315 £39.99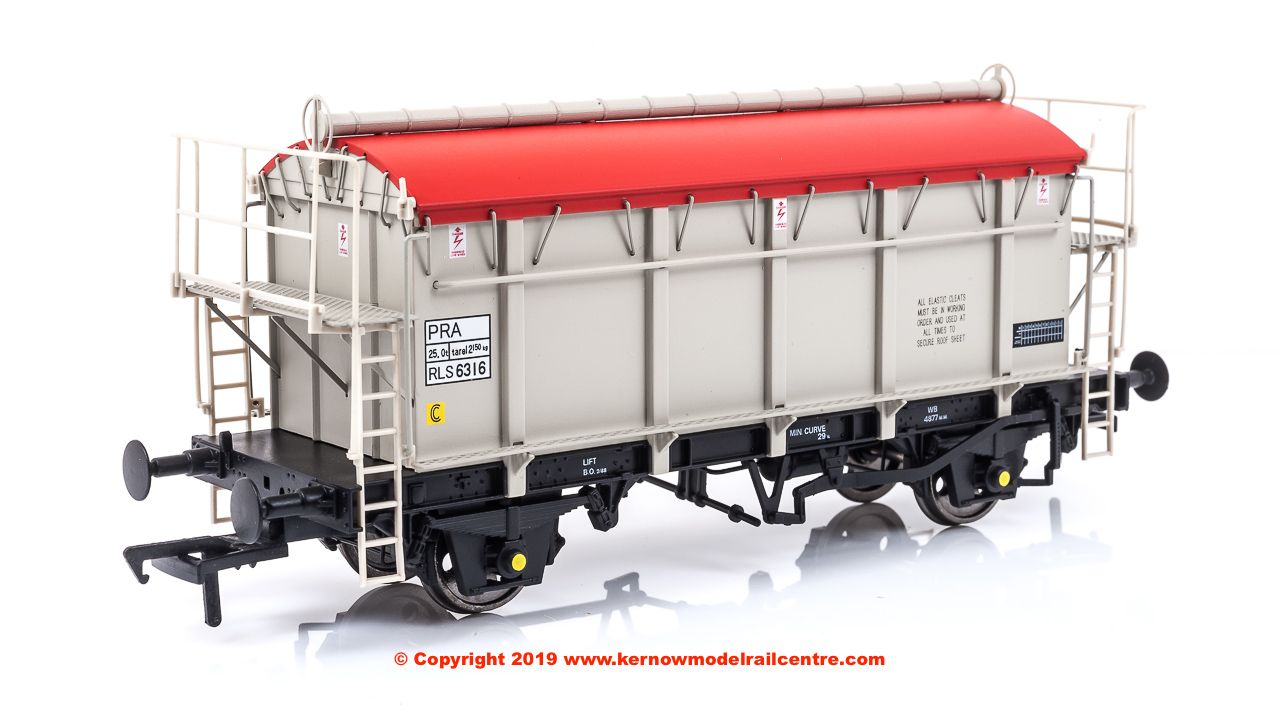 SB007D PRA China Clay Wagon (late) RLS6316 £39.99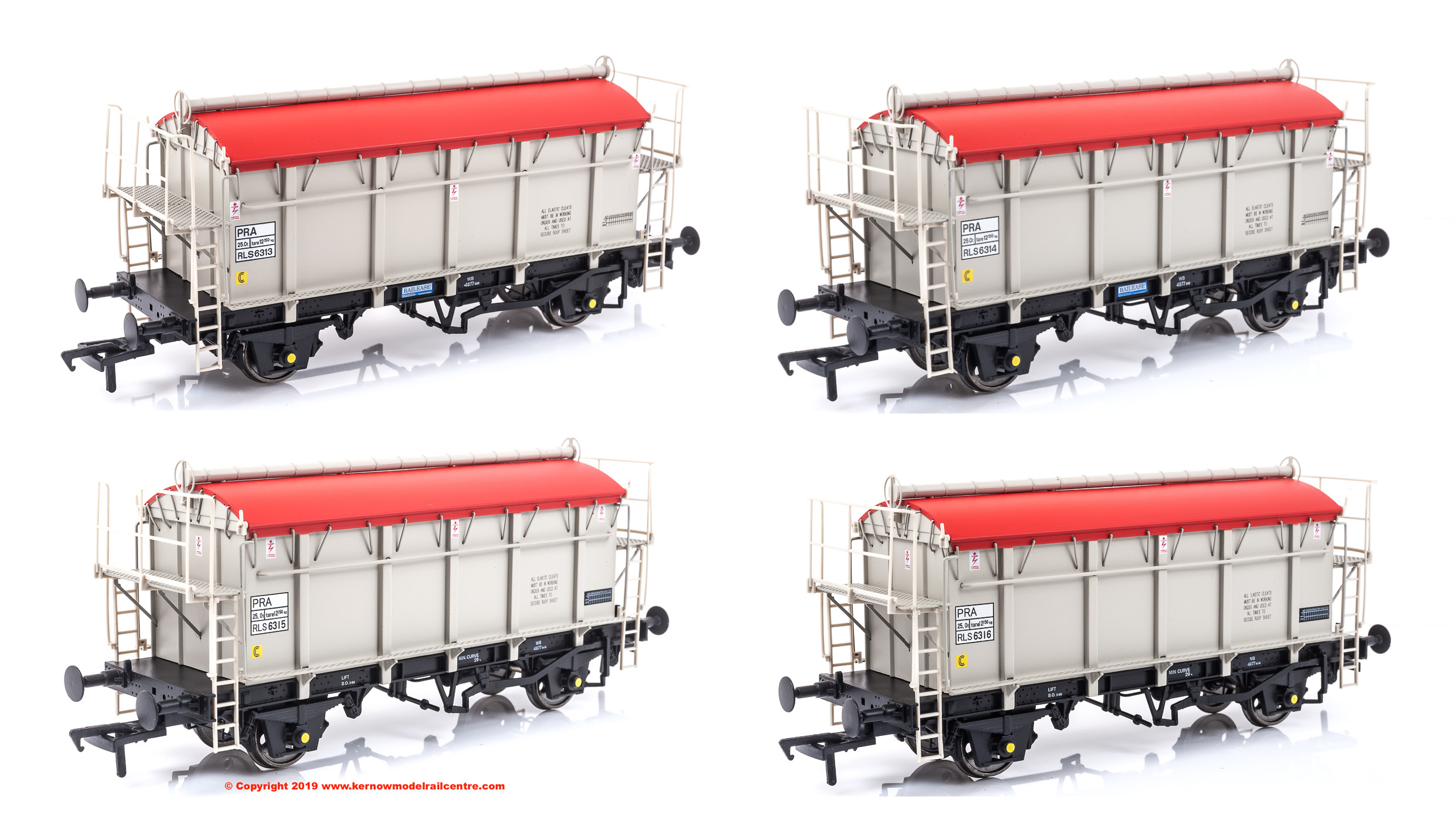 SB007ZA PRA China Clay Wagon (late) Pack of 4 £154.99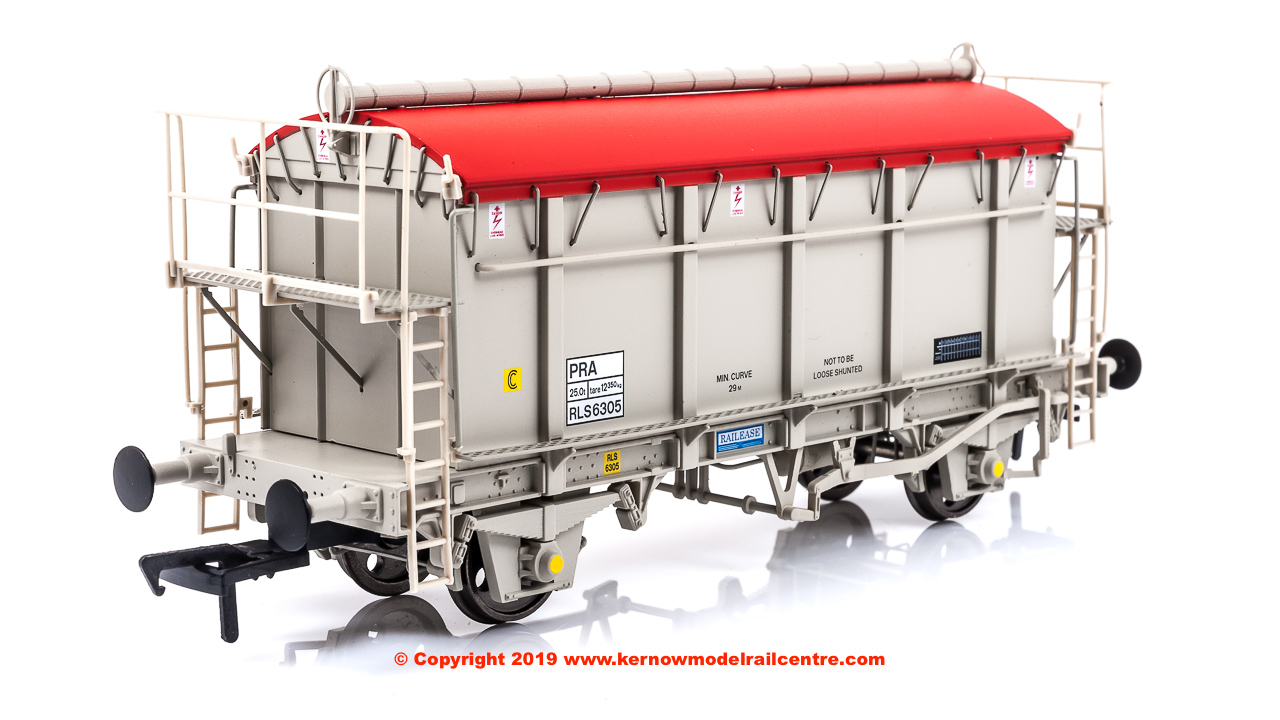 SB007E PRA China Clay Wagon (early) RLS6305 £39.99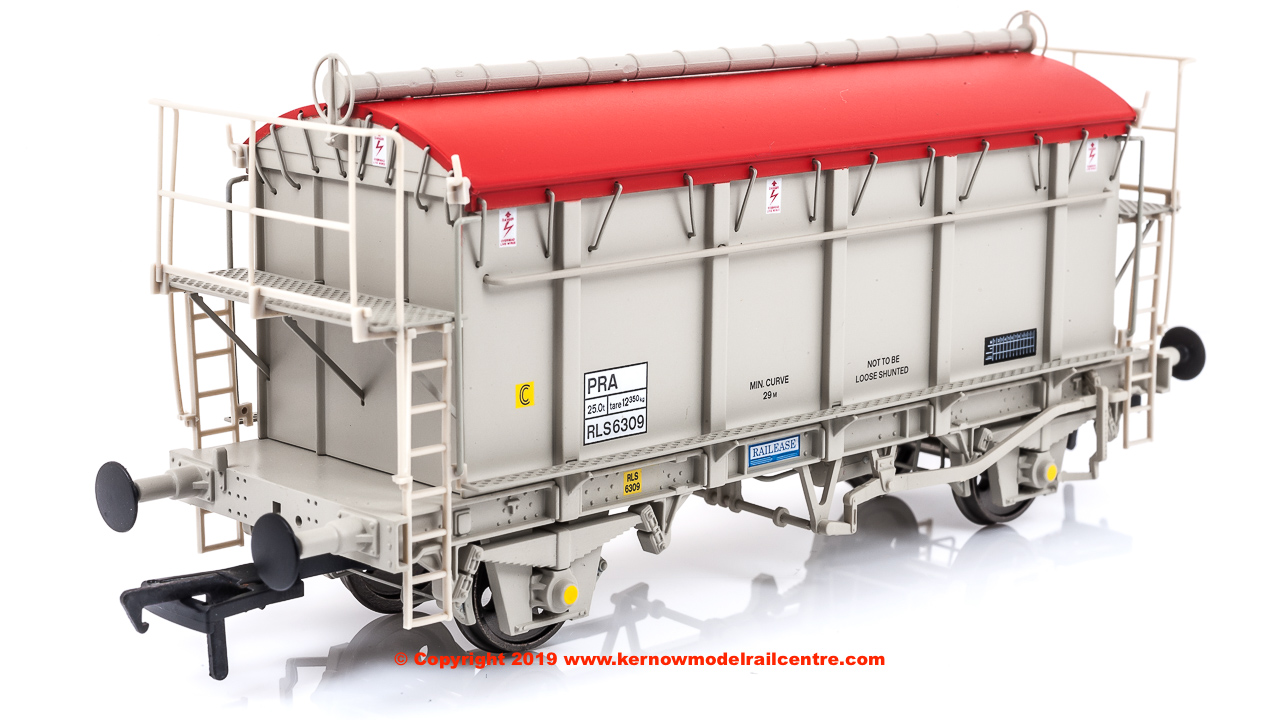 SB007F PRA China Clay Wagon (early) RLS6309 £39.99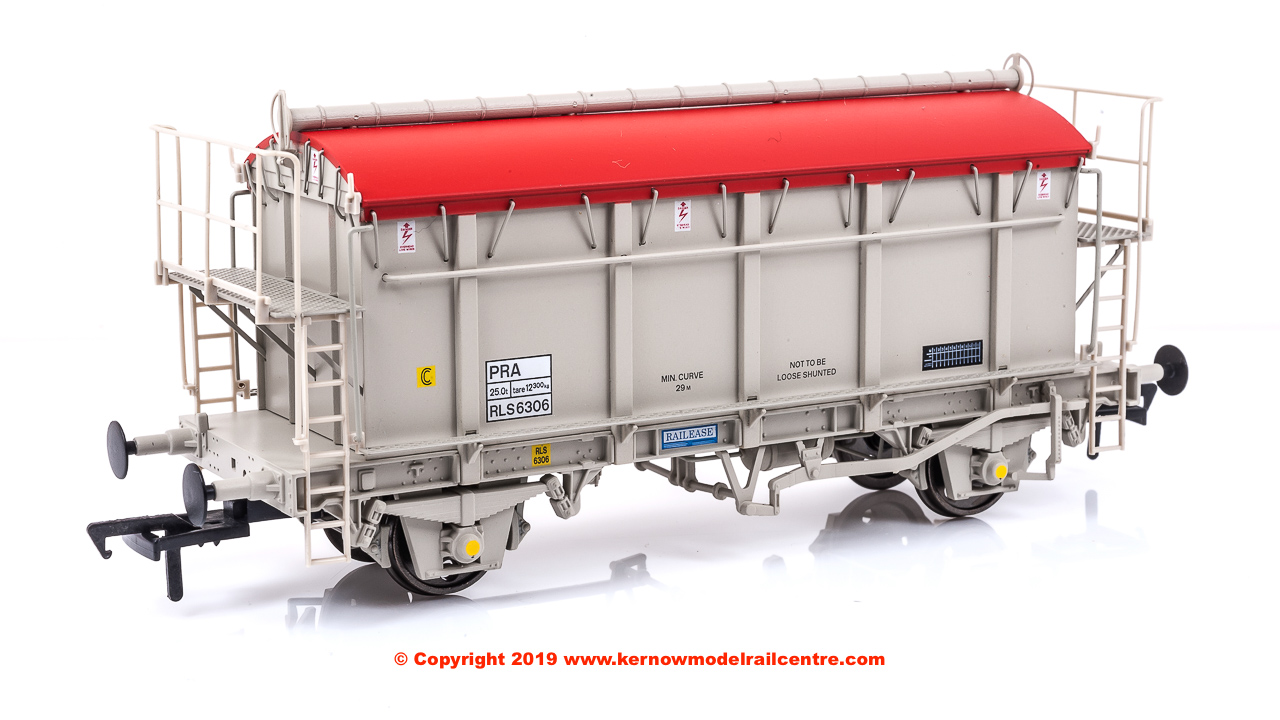 SB007G PRA China Clay Wagon (early) RLS6306 £39.99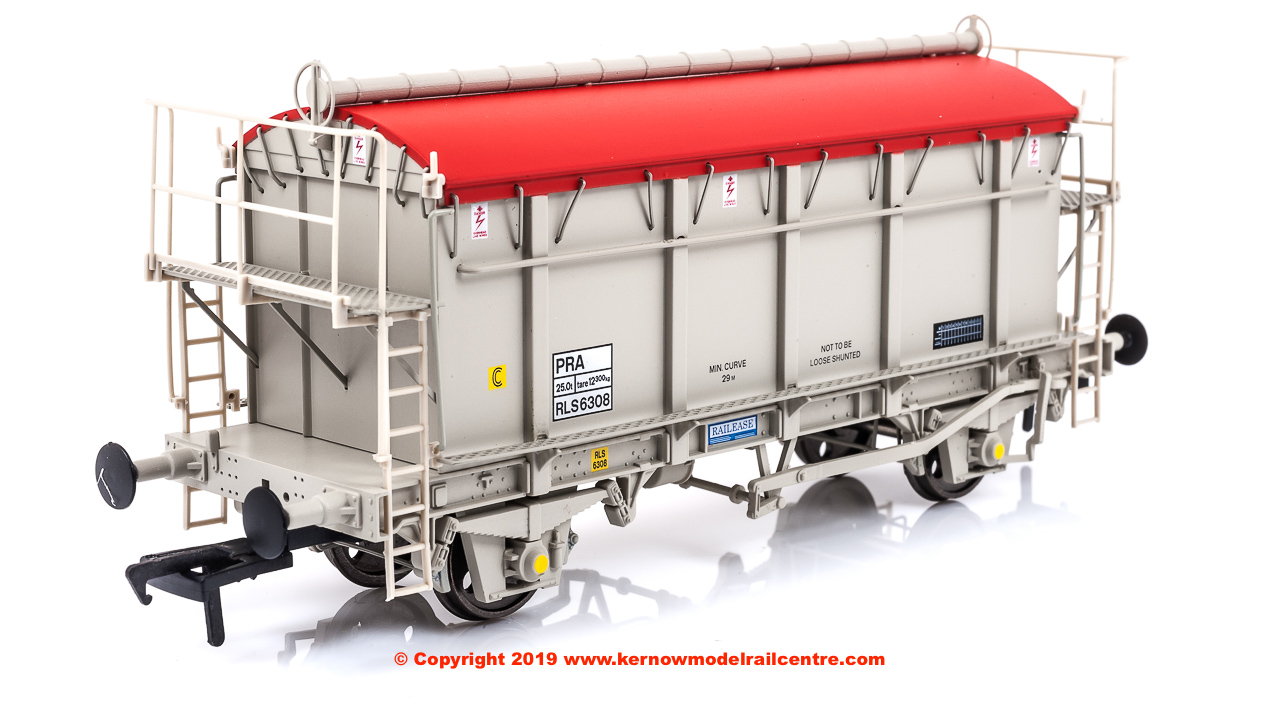 SB007H PRA China Clay Wagon (early) RLS6308 £39.99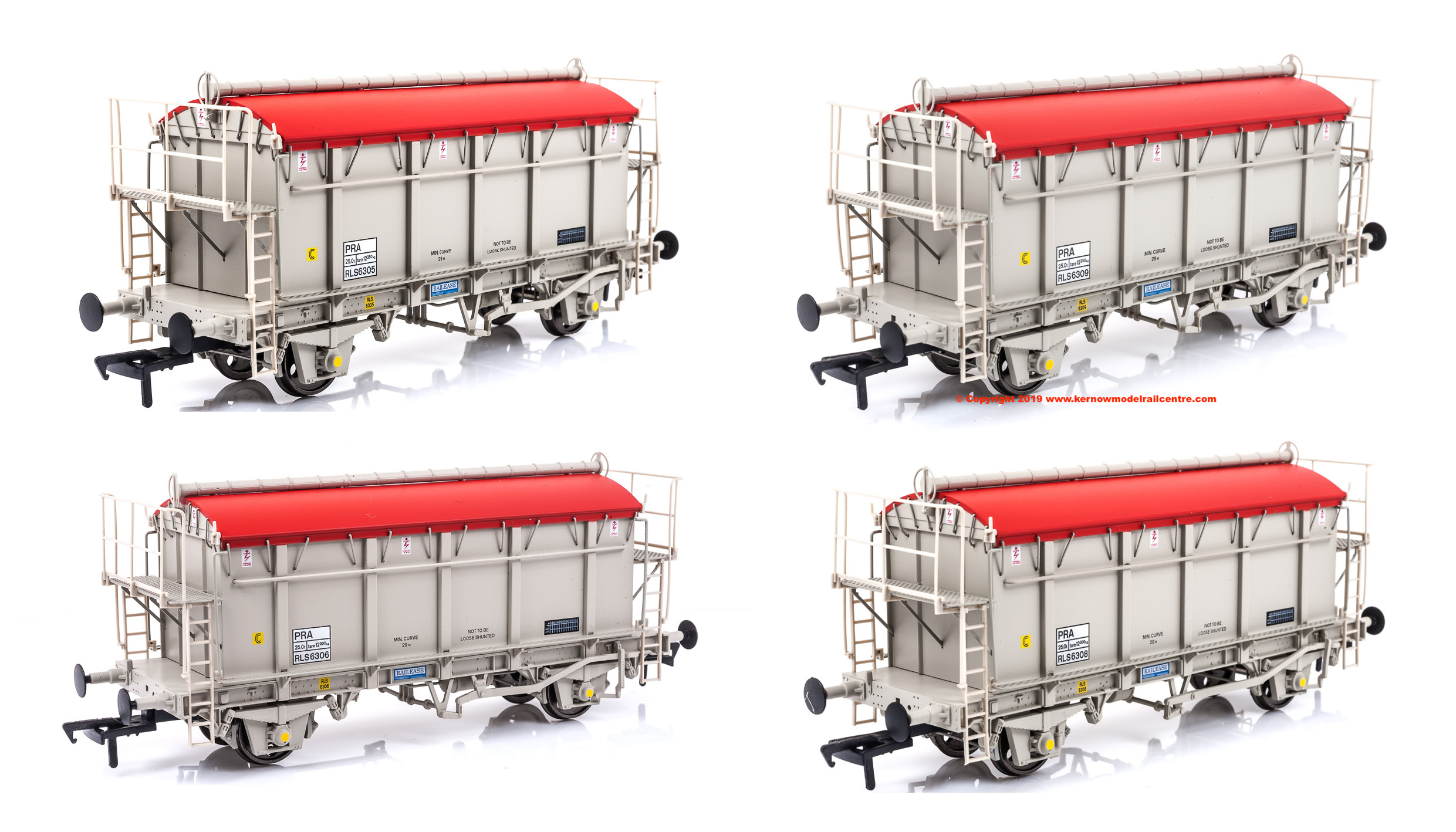 SB007ZB PRA China Clay Wagon (early) Pack of 4 £154.99